November 4, 2013
Apple is by far the world leader in customer accounts with 600 million accounts  (iPod, iPhone, iPad or iTunes).  Amazon, the biggest e-commerce company in the world only has 224 million accounts. Twitter, a free and popular web service, doesn't have 600 million users. Yahoo, which is one of the most popular websites in the world has ~700 million monthly users.  Apple will continue to drive its profitability in the long-term from its huge users' base.
Read more: http://www.businessinsider.com/chart-of-the-day-apple-has-600-million-accounts-blowing-away-every-other-company-2013-11#ixzz2jibS34AL
Here is a graph from BI Intelligence.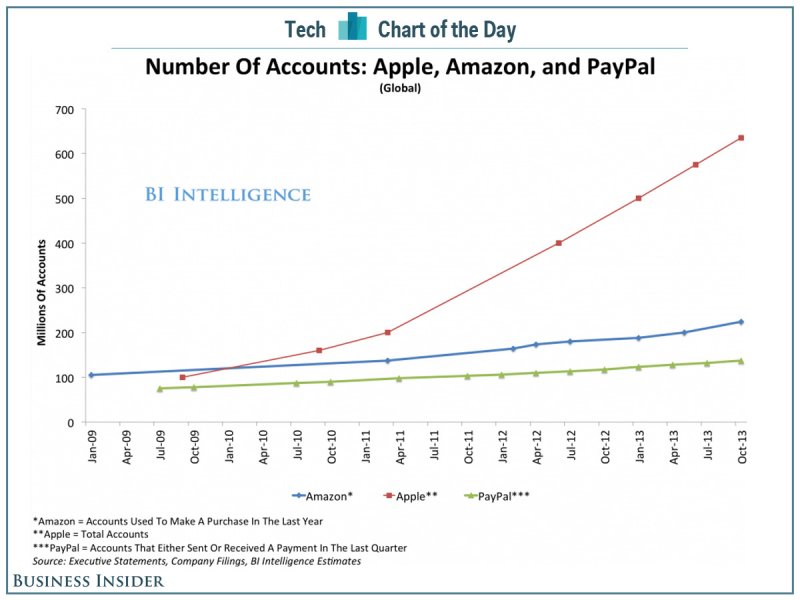 Louis Rhéaume
Editor, Infocom Analysis
louis@infocomintelligence.com