April 6, 2013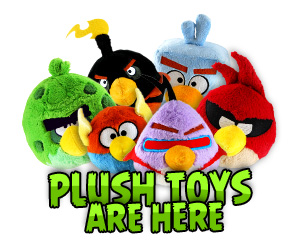 Rovio just reported that revenues have doubled in 2012, due to strong game and consumer-product sales.  Rovio Entertainment is producing Angry Birds and several other mobile games.  Revenues reached around $195 million, up 101 percent from $97 million in 2011. Earnings before interest and taxes are up 50 percent from $60.2 million in 2011 to $98.5 million in 2012.  Headcount has doubled to 518 employees.
According to Rovio CFO, Herkko Soininen:  "We doubled our revenue with an EBIT margin of 50%, more than doubled our headcount, established new offices, and a new business ventures unit. Also, to protect our own, as well as our partners' and our fans' interests, we continue to invest heavily in brand protection globally."
In 2012, Rovio successfully launched four major mobile games: Angry Birds Space, Amazing Alex, Bad Piggies, and Angry Birds Star Wars.  Sales of these games, along with in-app advertising, were two of Rovio's major revenue streams.
The other major area of growth is Rovio's consumer products line of toys, branded peripherals, and smartphone cases. The derivative products division more than tripled in revenues and now generates nearly 45 percent of its total revenue. A new important milestone is the active-monthly-user count that is now past the quarter billion mark.
Rovio CEO, Mikael Hed suggests: "Rovio has grown from a phenomenon to a very successful global business. In 2010 we set out to build an entertainment company and after last years performance we are on a strong path to achieve our goal."
Rovio wants to become a worldwide content and merchandise powerhouse with a series of new titles, consumer products, and entertainment releases in the works. The company is inspired by Disney's business model.  It is also working on an Angry Birds cartoon, and also a movie for 2016.
"We have had a stellar start for this year," said Hed. "In addition to our successful games portfolio, we recently launched our first Angry Birds Toons series through third-party partners and our own in-game distribution channel. We will continue to strengthen our position in the entertainment business through continuing to innovate on our existing brands, exploring creating new IP as well as exploring opportunities with external parties."
Louis Rhéaume
Infocom Analysis
Louis@infocomintelligence.com
Twitter : @InfocomAnalysis