google
March 6, 2013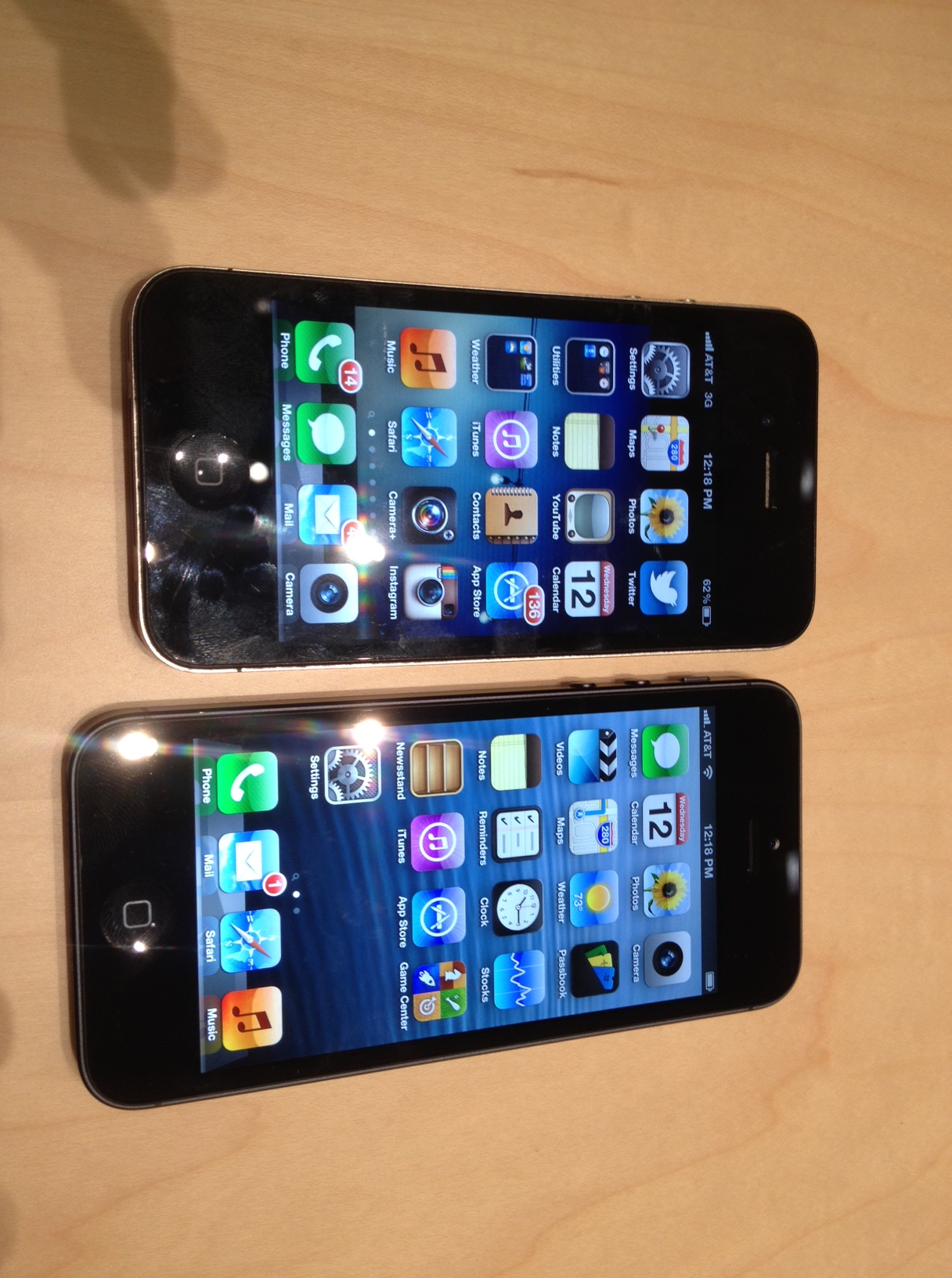 Traditional computer sales are shrinking.  Traditional books, traditional music and DVD sales are also decreasing while the applications market soars. Microsoft, the father of the software industry, and Nokia, once the world's largest manufacturer of mobile, are desperately trying to catch-up with competitors. When it seemed that Apple's reign would last few decades, thanks to its iconic iPhone and iPad, Samsung appeared, and defeated Apple as the first smartphone manufacturer in the World.
Smartphones have become the "center of personal digital life". 80% of users sleep with their smartphones and 40% are even using it in the bathroom (Intel study, April 2012).
The smartphone has become the first screen surpassing the television, even in moments of prime time.  For Javier Nadal, Executive Vice President of Fundación Telefónica, "users are using different devices based on time of day, for example, mobile devices are more often used to connect to the Internet at awakening, breakfast and lunch, while the dominance of the tablet PC appears stronger in the remaining hours ".
In an increasingly digitized world, personal communication goes increasingly virtual: the social network users communicate with each other in an average of 23 individuals a day, while in person reaches only 16 individuals.
In 2012, for the first time ever, a decrease in the sales of mobile phones occurred. It traded 1.7% lower (1.750 million units). That negative milestone was due to the decline of basic phones, which are only used for little more than talking and texting.
The tablets splendidly started as younger brother of smartphones, while it exceeds in inches, is changing the habits of users and, more importantly, consumers. Electronic commerce is rapidly moving from e-commerce to m-commerce. In the fourth quarter, transactions both on smartphones and tablets from the U.S., accounted for 11% of total e-commerce spending.
For if 2012 was the year of smartphones, most experts predict that 2013 will be the year of tablets.  Digitimes Research estimates that, for the first time, the sale of tablets, adding the brand and the private label (made to third parties, for example, for operators) – overtake the laptop. The market will grow by 38.3% to total sales of 210 million units. That transition to finer screen has already occurred. Two out of six computers sold in the last quarter of 2012 were tablets, according to Canalys.
By contrast, in 2012 352 million PCs were sold, down 3.2%.  It was the first annual drop since 2001, according to IDC. Even the appearance of Windows 8, the new operating system from Microsoft, has not been able to stop the decline.
Parallel to this change,  was a complete reversal of the protagonists. There are new players, but the leadership does not last decades. Apple, which looked like it had come to stay, has lost its dominance. As a manufacturer, Samsung has demonstrated its Galaxy line that there is life beyond the iPhone. The South Korean firm dominated the world market not only for phones, but smartphones, with more than 200 million units, compared to 120 million for iPhones.
Android is now installed on 68.8% of smartphones distributed in 2012, gaining nearly 20 points(percent) in a single year, and leaving far behind iOS, Apple's own system, which has a share of 18.8%.
"Android is now a very strong demand. It represents around 90% of the market by value and 70% by volume, and so we work with it ", says the director of the division of LG Mobile Spain.
Although AppStore is still the leader in number of applications and revenue, Google Play, store finder, is gaining ground. It has almost the same catalog (700,000 versus 800,000 applications). In the fourth quarter, Android doubled their applications growth, while those of AppStore grew by 20%.
Operators, which until now caught most of the revenue generated by mobile telephony, are reducing their share every year, and in mature markets such as Europe, are also billing. According to Wireless Intelligence, Worldwide sales of mobile operators increased by 5.2% in 2012, to $ 1.16 trillion, but only thanks to the boost from emerging markets, which now account for four out of five new mobile connections global scale.
It is also changing the structure of earnings. The consultancy Ovum estimates that voice revenues, which now represent 64% of the total, will only be 52% in 2017. The growth of mobile broadband will mean rising incomes, at an annual rate of 8.2% expected by 2017.
Outside of business applications, with users willing to spend their savings on the latest smartphone while pressing for more affordable flat rate, operators still have not given the key to retain their share of the pie. The Over The Top (OTT) services such as messaging and free calls as WhastApp, Skype or Line will have a negative impact on operating income of 370 billion dollars by 2020.
At the same time, operators must make a huge investment effort to lay new fiber optic lines and mobile fourth generation (LTE), necessary to absorb the exponential traffic growth as causing intruders Google or Apple.  In 2011, revenues from Google, Amazon, Microsoft, Apple and Facebook reached 200 000 million, compared with 350 000 million top five global operators (Vodafone, AT & T, China Mobile, Telefonica and Verizon).
Only the application market in the world accounted for more than 15,000 million dollars in 2012 and is estimated to reach more than 24,000 million this year. "Revenues are concentrated mostly in the platform / store in the operator, which only benefits the traffic generated by the application, depending on the customer's rate plan, but also indirectly through customer loyalty in the case of apps high demand, "says Pedro Jurado, director of Accenture Technology.
Jose Arias, vice president of the consulting firm Booz & Company in Spain, warning that "the current infrastructures are reaching a saturation point, forcing aggressive investments in both capacity increases and technological improvements. Given the rate of annual growth of mobile data traffic, close to 80%, and 28% in fixed networks, it is expected that the volume of data traffic in the world will double every two and a half years. "
To assume increasing traffic and new services, operators face the challenge of launching the fourth generation of mobile known as Long Term Evolution (LTE), which allows download speeds of more than 100 megabytes per second. It requires huge investments monetize OTT tools that benefit from this infrastructure without paying a penny. So far, there are 152 commercial LTE networks across 65 countries, and by the end of 2013 there will be 114 million subscribers, which will double in 2014, according to a Yankee Group report.
"Operators have to invest not only in deploying LTE networks at a pace faster and faster (in a decidedly adverse economic climate), but also in finding innovative ways to monetize these new networks, while struggling with the increasingly intense competition from OTT, who wants to steal their bread and butter that are voice revenues and messages, "said Declan Lonergan, Yankee Group.
That OTT threat is very real. Voice revenues of mobile operators, which were 769,000 million in 2011, will be reduced by 9% in 2016 despite the increase in subscribers. However, Juniper Research believes that the costly investment required by LTE may end up with a reward.  In 2017, it will account for 31% of global revenues, amounting to 250,000 million euros (in 2012 it involved only around 55,000 million).  For now, the head of the deployment is among U.S. operators (AT & T, Verizon and Sprint), which will provide almost complete coverage in 2014.
Source: El Pais
Louis Rhéaume
Infocom Analysis
louis@infocomintelligence.com
Twitter: @InfocomAnalysis