January 27, 2013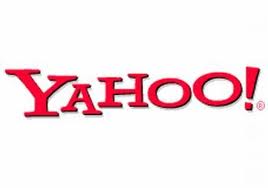 Marissa Mayer, the new CEO of Yahoo, gave an interesting interview to Bloomberg at the World Economic Forum of Davos in Switzerland this week. She suggests that the future of search technology will be mainly related to personalization of information.  In the future you become part of the query in a search engine.  What you are searching in the past, what you are posting on blogs and social networks will be taken into account in your search queries.  She claims personalization and the importance of context of information in search engines will be more mainstream in three to five years.
Facebook just popularized its Social graph, based on social information.  Similarly, Yahoo wants to develop its Interest graph where context and unknown connections between people are shared.  For instance, based on an event like the World Economic Forum, the Interest graph can inform people about the presence of interesting individuals who could be sharing some particular interests with them.  Whether it is for business developments, networking or leisure activities the interest graph can offer several possibilities.
For Mrs. Mayer, web technologies have been evolving very quickly since 15 years.  We are now in the mobile wave, with many innovations in mobiles technologies.  Yahoo is using partnerships to gain access to web innovations such as mobile browser or social networks, which represent key enabling technologies.
In the future, Yahoo wants to refresh its products and services based on the web daily habits of its users: reading news, mail, video, search, watching sports, and playing games. The company also intends to develop one of its strengths: user generated content such as Flickr, Yahoo Answers and Yahoo Groups.
You can see the video here.
Louis Rhéaume
Infocom Analysis
Louis@infocomintelligence.com
Twitter : @InfocomAnalysis