March 10, 2016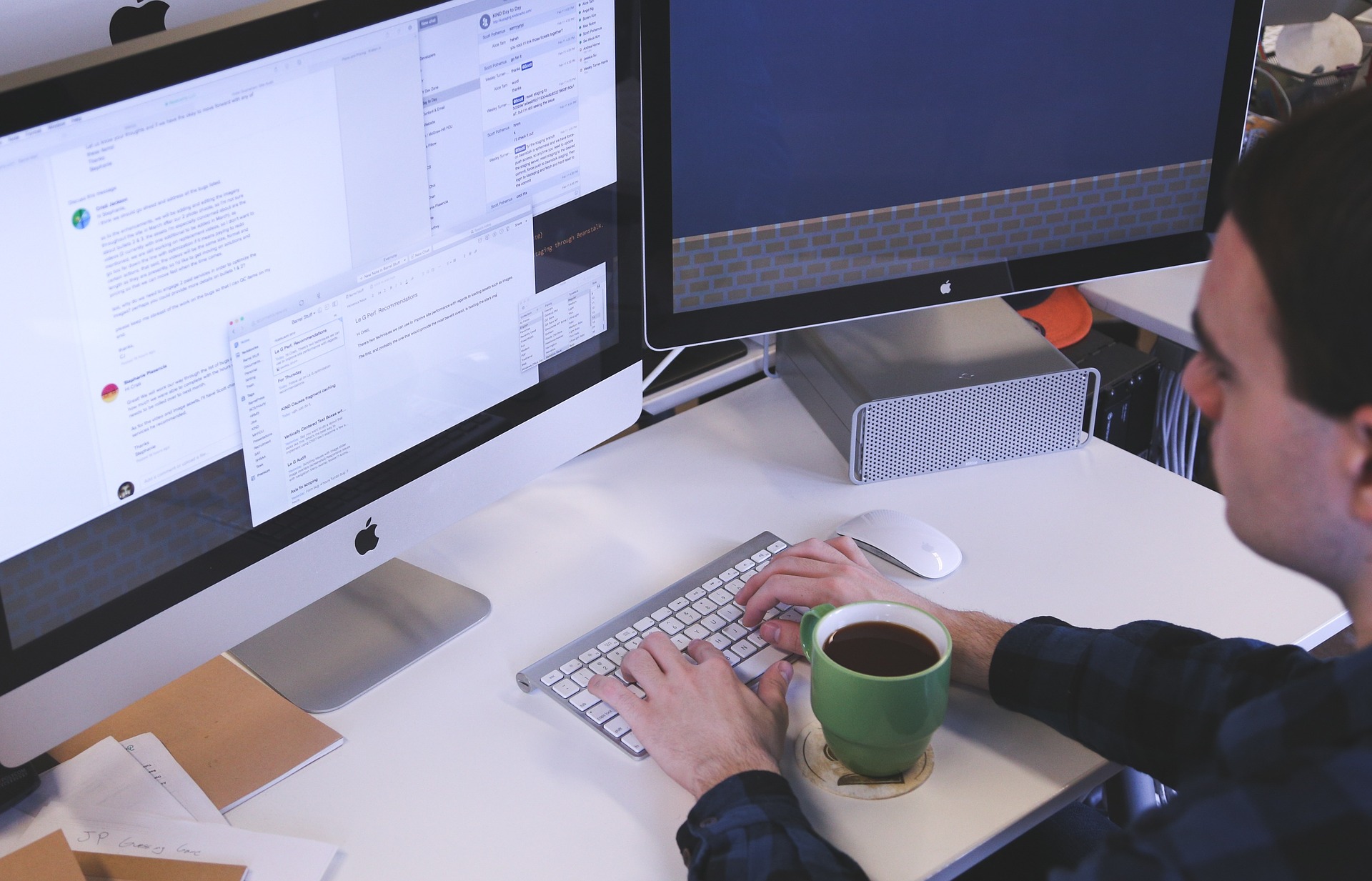 In English or French, infocomanalysis.com is a handy resource for any number of topics from technology to business, and I appreciate their featuring us in this post. When you're done scoping out this year's threats, consider this fascinating read about the world in 2025.
As 2016 begins shifting into full gear, we're faced with yet another wave of problems and solutions. Technology continues to get better and more of our everyday items become part of the Internet of Things. The day when your toaster goes online is fast approaching. Let's hope it doesn't go on an adventure.
Unfortunately, that means you'll have more threats to your security to deal with. As more devices go online, the number of eligible targets for hackers also increases. You're probably wondering what you can do, and you aren't alone. Before we can see the solutions, we must first see the problems.
Here are some problems you'll likely run into online this year (though hopefully not personally):
Phishing Scams
In the past few years, the number of online accounts users hold has grown considerably. Increasingly more of us are handling our business, bills and communication online. Those different features mean signing up on more websites and using different logins for each of them. The increase in diversity also means a whole lot more targets.
Phishing scams are one of the most basic ways cybercriminals steal people's accounts. The thief creates a fake website that strongly resembles one you are familiar with and trust, then plants a link to it somewhere you'd normally consider safe. In some cases, it may be on your social media page.
It could be in an email from someone on your contacts that was already compromised. A request to "click here" could take you straight to a page with malware, or just a fake Facebook login (or similar account). Once your account is stolen, identity theft is just a few steps away.
Watch for these scams by checking hyperlinks to ensure they really lead where they say (mouse over on a PC, or hold down on the link on a touch device to see the full address). When in doubt, manually navigate to the real page just to be sure.
Beware of strange, unsolicited emails, especially from people using poor English. If you suspect an email sent by someone you know, contact them and ask about it before opening any documents or following any links.
Most of all, don't forget that when something sounds too good to be true, it probably is. You've rarely ever "won" on the internet, and chances are low that the Nigerian prince has money to give you. There's rarely "one easy thing" to fix your problems, or you'd have seen it long ago.
Corporate Data Breaches
Cybercrime that affects you but at the same time has nothing to do with any of your own actions is really the worst. Corporate hacks are expected to rise as companies scramble to increase their security while hackers find new, creative ways to breach that security.
Sony, Target and a slew of others have been victim to this in the past few years, with many of their customers losing financial data as a result. In a few cases, the companies were sued in class action lawsuits, but many cases are still ongoing.
Your best bet is to monitor your accounts and read the news from time to time. If you read something about a company being hacked that you do business with, be sure to change your information on any affiliated accounts.
Personal Hacks
Though as an individual, you're a much less interesting target to most hackers, that doesn't mean it cannot and does not happen. In fact, individuals who don't put security on their list may find themselves losing control of their devices or battling malware.
Smartphones and other similar devices carry much of our private details on them now. Between apps that access our finances, logs of our conversations, and direct access to our email accounts on demand, there's plenty to be taken.
You can take steps most directly by ensuring you're using the right kind of security software. Anti-malware programs can be installed on everything from your PC to your tablet and phone. Typically they come in the form of free anti-virus programs such as AVG or Panda. Most offer premium versions, which you might consider if you're running a business or carry sensitive data.
You can also use a Virtual Private Network (VPN) to encrypt your connection and obscure your IP address. This in turn makes it difficult to identify your individual devices and prevents hackers from intercepting your data. It's also a handy tool for travel, as being able to set your IP address allows you to access geo-blocked content, such as shows on Netflix.
Mitigate the possibility of account theft by ensuring you're using different login details for each of your accounts. Whenever possible, use longer passwords that contain non-words and use a mixture of letters, numbers and symbols. Hackers or no, you're not doing yourself any favor if your login details are "user" and "password1."
Attacks on the Government
While the government generally handles its own business, it's easy for problems to land in your lap if they don't do a good job. Cyberespionage is on the rise, seeking to steal sensitive government data and sabotage international operations.
The government also has quite a hand in healthcare and general welfare of the public. Their security breaches could mean losses of your medical information (remember it's healthcare.gov, not .com) or problems with payments you might receive.
Identity theft has become a growing problem for recipients of Social Security and other forms of government payouts. Your best defense against criminals in this arena is to stay vigilant. Monitor any changes in programs you're a part of and contact government officials should you believe identity theft is compromising one of your benefits.
The Internet of Things
I'm all about the many awesome advantages we've been afforded by "smart" devices, but advances in technology have also become a serious risk. Recently, car manufacturers have begun making cars with built-in internet. Before you ask, yes—they can be hacked.
That goes for your TV and even your refrigerator if you've decided to make such a leap. There are even smart locks and smart lights for your home, all of which are very much new and quite likely vulnerable. Most of these are not high priority targets other than for minor pranks, but losing control of your vehicle or having the door to your house opened could be a serious problem.
Tackling these issues will mean communicating with the people making the technology and ensuring they've done everything possible to prevent intrusions in your devices. No one's forcing you to get that online toaster either. Use your judgment to determine what devices would benefit from being online, and what is just an extra cost for little benefit.
What worries you most about 2016, and what are you doing about it? Tell us your strategy in the comments section.
Jen Martinson
Guest Post
(Editor-in-Chief, Secure Thoughts)
Jen Martinson is an internet security specialist and editor-in-chief for Secure Thoughts, an excellent resource for important internet security information. She loves to share her security tips with other users and has set out to make the internet a safer place for all!