July 25, 2013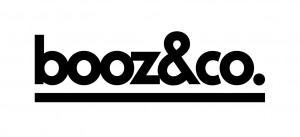 A new report by Booz & Co provides a ranking of the top ICT 50 global firms and the digitization ecosystems.  It appears that IBM is at the top, followed by Oracle and Microsoft.
"Businesses around the world are looking to gain an edge in the race to digitize—to seamlessly incorporate new computing, communications, and collaboration technologies; to streamline their operations; and to connect more closely with customers, suppliers, and partners. To do so, they must look to the continually evolving ecosystem of hardware, software, IT services, and telecom companies. These sectors provide the products and services that make digitization possible.
Booz & Co looked at them across four critical criteria: financial performance, portfolio strength, go-to-market footprint, and innovation and branding.
"Every company in every industry has its own market value proposition: a way to play that represents the way it chooses to create value in the market, ideally matched with its strongest capabilities. Companies' ways of playing can be grouped according to the basic foundational approach they take. By classifying each of the ICT 50 as one or more of these "puretones," we were able to determine which value propositions seem most advantaged in the market—for now.
To see the report go to their web site.
Louis Rhéaume
Editor, Infocom Analysis
louis@infocomintelligence.com