April 3, 2015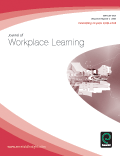 We have published our recent paper: "The challenges facing corporate universities in dealing with open innovation" in the Journal of Workplace Learning, No 27, Issue 4. 2015
It is the first article of my PhD thesis in innovation management at ETS Montréal.
Here is the abstract:
The challenges facing corporate universities in dealing with open innovation
Louis Rhéaume, PhD Candidate/Lecturer, ÉTS Montréal and Adjunct, TELUQ
Louisfbi@hotmail.com
Mickaël Gardoni, Professor, ÉTS Montréal / INSA de Strasbourg
Mickael.gardoni@etsmtl.ca
Abstract
Purpose
This article illustrates the quick rise in the popularity of corporate universities since the 1990s. Since knowledge management is becoming imperative to the survival and growth of firms in most industries, a better management of corporate universities is becoming more and more critical. The purpose of this article is to analyze three objectives: Why invest in corporate universities? Which model to adopt? What are the key challenges facing corporate universities in dealing with the adoption of an open innovation approach?
Design/methodology/approach
The article provides a general review of corporate universities dealing with open innovation by using a creative synthesis.
Findings
A corporate university constitutes a means of systemizing training on an ongoing basis. This article analyzes the challenges involved in the development of corporate universities and examines how they can deal with open innovation. While few corporate universities have a real strategic role, several initiatives have failed or have been seriously compromised. To create competitive advantages through a corporate university, upper management must dedicate significant resources and have a plan for building the corporate curriculum in order to deal with innovation management.
Research limitations/implications
Due to the lack of scientific articles on the topic, we used most of the published articles made by practitioners. Further studies are needed to test the recommendations and models.
Practical implications
This article identifies some development models and growth avenues for corporate universities. It helps provide an understanding of the challenges associated with open innovation as well as their limits.
Originality/value
It is among the first papers to link the development of corporate universities with the open innovation approach. It also provides practical advice for managers and academics.
Louis Rhéaume
Infocom Analysis
louis@infocomintelligence.com
Twitter: @InfocomAnalysis