August 8, 2013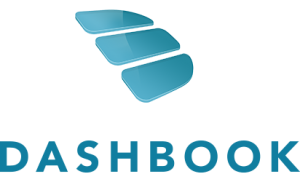 We had an interview with Brandon Chatreau, the CEO of Dashbook, one of the start-ups from the summer 2013 cohort at FounderFuel, a technology accelerator in Montréal. Dashbook is an intelligent, developer friendly, open platform that delivers the right information, at the right time, and with the right context by leveraging device data, users' inputs, and data analysis.  The Dashbook platform is brought to life via consumer-facing applications, through their iOS app.  The app is comprised of a series of DASHES, which deliver real-time information to end users. The Dashbook platform is totally open so that third party developers can leverage their technology to create custom dashes that connect their real-time data to end users. DashBook takes care of all the parsing, processing, and presentation and provides developers with the ability to access any API, web feed, and other connected data. The company is located in Montreal and Ottawa.
Some media provided a description of their technology as an app aggregator: a sort of "combination of Flipboard and Google Now with the main popular applications." 
How do you want to differentiate your services from Google Now?
"Let me say first that we aren't trying to 'out google' Google. At Dashbook we believe that the world is bigger than Google Now, and it's more open. People want choices. Google now only provides [a] small selection of the information they think you need to know (13 cards ranging from sports scores to weather and traffic). The Dashbook platform provides users with the choice of what information they want to monitor. For some it could be traffic, weather and sports, but for others it could be developer services like New Relic, AWS, and GitHub. Our dash library already has 100 dashes that monitor the different information that end users care about. Google Now doesn't allow for this level of customization and choice.  Google Now doesn't allow for third-party developers to create cards to monitor additional information. Dashbook's open platform provides any third-party developer with the ability to leverage our technology to create custom dashes that connect their real-time data to end users, expanding our reach, and user base."
In what sector they want to specialize?
"We are starting [to commercialize our services] in the commercial sector, but there are a lot of applications for Dashbook in the B2B space. We have explored the idea of selling the Dashbook platform as a service to businesses and have them customize datebooks based on employee roles (different roles require different real-time information)."
What have you learned at FounderFuel? About your business model?
"The first thing we learned was the importance of laser focus. We came into FounderFuel with a problem we identified and an idea to solve it. We wanted to go after our big vision right away, but the team at FounderFuel taught us the importance of validating in a small market that can scale easily to a bigger audience. With this laser focus, we also saw a bigger business behind the problem we are solving. Instead of an app that gives you all the information you care about most, we created an open, intelligent platform that is used to deliver the information end users care about most."
The CEO explained the potential of markets like Google glass and the smart watch: "Wearable technology is still in its infancy, but products like the Nike fuel band, fit bit, and even Apple trademarking iWatch, indicate a shift towards wearable tech. The market is supposed to jump from 750 million in 2012, to 5.8 billion by 2018, but at Dashbook, we believe it's going to be bigger."
What are your objectives in one year?
"Add 100 developers on the platform before the end of this quarter, targeting another 1000 within the next 12 months
Scale our team
Refine our web platform
Host Dash-a-thons at universities twice a month starting in September
Enhance our iOS offering and launch with a full rollout before 2014
Solidify our data model to collect and create user profiles
Increase the number of dashes in our library to 300
Develop and launch our Android offering"
Dashbook wants to raise around $500,000 in funding, and the markets and technologies they are targeting look really promising.  This represents a great opportunity for developers as well as corporations that want to better know (in real-time) the consuming behaviour of their clientele.
Louis Rhéaume
Editor, Infocom Analysis
louis@infocomintelligence.com